Kwanzaa
Since the mid-70's I have celebrated Kwanzaa, a cultural tradition created by Dr. Maulana Karenga in 1966. Kwanzaa is a celebration of Family, Community and Culture that highlights Seven Principles from December 26 – January 1.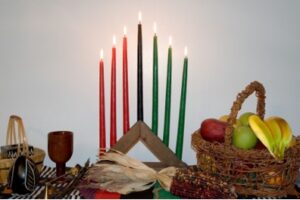 Umoja – Unity
Kujichagalia – Self-Determination
Ujima – Collective Work & Responsibility
Ujamaa – Cooperative Economics
Nia – Purpose
Kuumba – Creativity
Imani – Faith
Each of the symbols and decorations has a specific meaning. Families and community groups generally adhere to the basic ceremonial guidelines and often share talents, stories and a meal together. Yet each celebration whether done in a home, spiritual, cultural or community center reflects the uniqueness of participants from children to elders. For me, it's an opportunity to renew values to live throughout the year!
Principles of MA'AT
As I become a beacon of Love, Light and Liberation, I'm energized and inspired by Ma'at. The qualities or principles of Ma'at are Truth, Balance, Order, Harmony, Righteousness, Morality and Justice.
Ma'at was the ancient Egyptian concept of cosmic order and balance, personified as the goddess of truth and justice, essential to the stability of life. She also served as judge of the afterlife. When a person died and reached the Judgment Halls of the Dead, Ma'at would weigh the heart of each person against the weight of an ostrich feather. If the heart weighed the same or less than the feather, they were considered just and worthy of life everlasting. If the heart was heavier, the heart would be eaten by a demon… (although there are different interpretations.)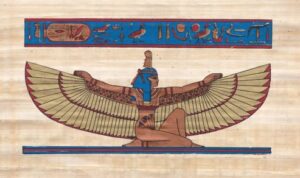 In my work with women executives, entrepreneurs and changemakers, I believe that it is these very qualities of Ma'at that we bring to transform organizations, businesses, communities, and ultimately help heal humanity and the planet.
Your Commitments and Priorities for the New Decade
As you reflect on and embrace what's most essential for you:
What are you releasing and letting go?
For what are you most grateful?
Who and what do you seek to be and become?
How are you living your values?
In what way(s) are you sharing your talents?
What positive difference are you making?
Is there anything else that concerns you or you care to share?
If you'd like to explore/discuss these questions in community, tune into the Feminine Frequency Festival for my presentation, 3 Feminine Strategies to Activate the (R)evolution, on Saturday, January 9, 10:30am PST, 1:30pm EST at: https://www.facebook.com/groups/femlightworkers
The 20-minute presentation will be recorded, so you can also listen later at your convenience. However, I invite you to tune in January 6-12, to hear a range of powerful presentations from a global gathering of women healers, leaders, changemakers and lightworkers who will be sharing their wisdom and expertise: https://www.femtalks.org/frequency2021
SUPPORT, GUIDANCE, LEADERSHIP…
The principles and values elucidated with your commitments and priorities are a strong foundation for conscious action. We've experienced collective conscious actions in the global protests and calls to end white supremacy, institutional racism and the health, economic, housing and education disparities that represent systems of injustice.
Therefore, it has been proven that people power/collective action is key to the kind of fundamental transformation called for at this time in our evolution.
With what group, organization or movement are you affiliated?
How are you supporting established and/or recently-formed organizations for inclusion and equity?
What actions are you willing to take to be the change you want to see?
If you want guidance or support to move forward, I invite you to schedule a Souls-Call-to-Action session with me at: https://thewrightresort.com/contact/
During the 45-minute session you will: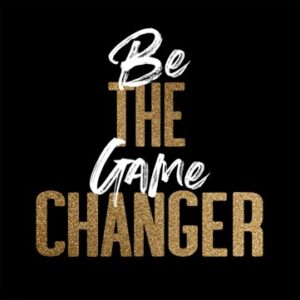 Develop greater clarity about your Soul's Calling
Identify your soul-aligned gifts to empower others
Explore (r)evolutionary social change
Be motivated to lead others with Feminine Presence
Define what it feels like to take soul-aligned action now
As a result, you will be more energized to be and do what your Soul most desires to transform your business, organization, community and the world.
I now affirm a Peaceful, Prosperous New Year and Decade of Possibility and Promise…Let's commit to deeper engagement, empowerment and evolution. I'm excited and encouraged by what's possible when we exercise our brilliance to Co-lead the Revolution Toward Love, Light and Liberation! Finally, you may order ALWAYS LOVE, my 3rd poetry book by return email!
Resources:
https://www.officialkwanzaawebsite.org/
https://www.ancient-egypt-online.com/maat.html