The Wright Resort, Your Soul Safari to Success is dedicated to Conscious Feminine Leadership to evolve people and the planet. Your Soul Safari to Successfulfilling your Soul's Calling, prospering doing what you most love to serve others and transforming organizations, businesses, communities and the world!
My empowering work with spiritual women executives, entrepreneurs,  leaders, and changemakers continues to evolve. As an accomplished Speaker/Storyteller, Published Author/Poet, Person-Centered Expressive Arts Facilitator, Metaphysician, Initiated Elder, Priestess and Your Guide to Be Fulfilled and Free, I'm passionate about helping women live their purpose, fulfill their soul's calling and share their soul-aligned gifts to transform the world.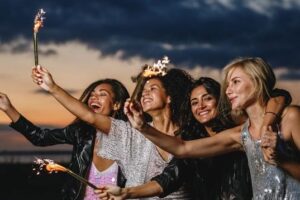 When we do, we are true to our hearts; expressing our divine essence, sharing skills and talents in conscious ways that uplift our energy and energize those with whom we interact. There is no better feeling than the joy of serving others from an empowering spiritual foundation that is creating positive, powerful and prosperous outcomes for highest good, and a legacy of fruitful contribution!
"Since I attended your Salon, a whole new phase of my life has opened up. I'm so grateful for the many ways that your Salon motivated me to re-purpose my expertise as a communicator into creative channels now impacting a wider range of people throughout the world." 
"Harriet's "Transform Your Relationship With Money" Tele-Seminar offers an extraordinary and effective approach. I already feel lighter, freer, and more "connected" to abundance. I've removed big blocks I wasn't aware of, and I am certain that new prosperity is flowing into my life right now!"
Current Programs are:
*Note: Mavenmind is an effort to remove gender and racial implications of the word Master. Participants will co-create our leadership experience together with genius, spirit and soul!