"The world will be saved by the western woman."

– The Dalai Lama, Vancouver Peace Summit, 2009
As I think about the Dalai Lama's statement, I'm encouraged by the fact that I come from an enduring lineage of powerful Black women; Sojourner Truth, Harriet Tubman, Oprah Winfrey, Maya Angelou, Iyanla Vanzant, Madam CJ Walker, Fannie Lou Hamer, Rosa Parks, Shirley Chisholm, Ella Baker, Aileen Hernandez, Dorothy Height, Gwendolyn Brooks, Lorraine Hansberry, Alice Walker, Wilma Rudolph, Jackie Joyner-Kersey, Venus and Serena Williams, Marian Anderson, Billie Holiday, Nina Simone, Aretha Franklin, Betty Carter,
Cicely Tyson, Mae Jemison, Barbara Jordan, Barbara Lee, Shonda Rhimes, Yeye Luisah Teish, to name but a very small few…back to antiquity; Aset, Pharaoh Hatshepsut, (daughter of King Thutmose I) and Queen Nzinga.
Other empowered visionary women who've made and are making a revolutionary difference internationally include Mary Magdalene, Joan of Arc, Mother Teresa, Indira Ghandi, Wangari Mathaai, Sobonfu Some', Benazir Bhutto, Ellen Johnson Serleaf, Isabel Allende, Aung San Suu Kyi, Winona LaDuke, Wilma ManKiller, Speaker Nancy Pelosi, Angela Davis, Dolores Huerta, Gloria Steinem, Viola Davis, Tina Turner, Beyonce', Yuri Kochiyama, Gurumayi Chidvilasananda, Queen Elizabeth II, Michelle Obama, VP Kamala Harris and The Squad, to name but a few.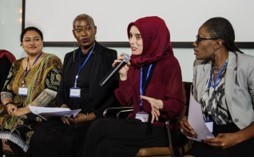 Take a moment to think about your sheroes and please add to these lists!
What can you learn from and about women leaders of cultural and social traditions different from your own?
Are there one or two women who have been influential role models for you?
What qualities do these women have in common?
In what ways can you apply the lessons of their trials and tribulations to your life?
In what ways can you cultivate greater influence and leadership?
Is there a young woman that you could mentor?
Please share your view of the qualities and characteristics of women of influence, power and leadership that have made a difference in your life.
I'd really love to hear from you…
To learn more about your leadership capacity and potential, schedule a complimentary GUIDANCE SESSION with me. This is a 45-minute phone session to identify current challenges, explore new possibilities and determine next steps to leadership in your life. Schedule now at: https://www.schedulicity.com/scheduling/TWRUM8
On another note,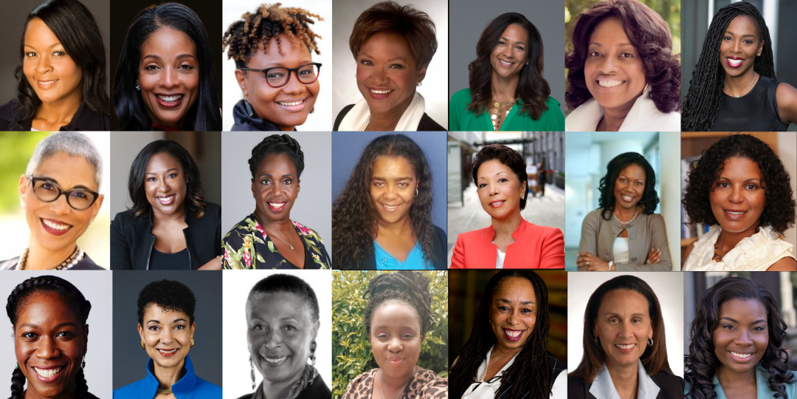 "At How Women Lead women of color are at our center, they aren't an afterthought. Women of color lead in every part of our organization, they make decisions, they are featured and they are beneficiaries of every piece of work we do.

Our goal is equity; we are committed to creating a safe place for each of us to grow, to create a new story and to foster the most empowering thing of all: giving back, having an impact, supporting each other and driving change in the halls of power.
As Black History Month nears its last days, we want to take a moment to acknowledge some of the powerful, influential Black women leaders of our community who show up everyday in philanthropy, on boards, investing, creating social impact and so many other ways. These are just a few of our powerful, loving leaders – we salute all of the Black women leading today. We need you and are grateful for all you do to move the needle." – Julie Castro Abrams, HOW WOMEN LEAD, Founder and CEO